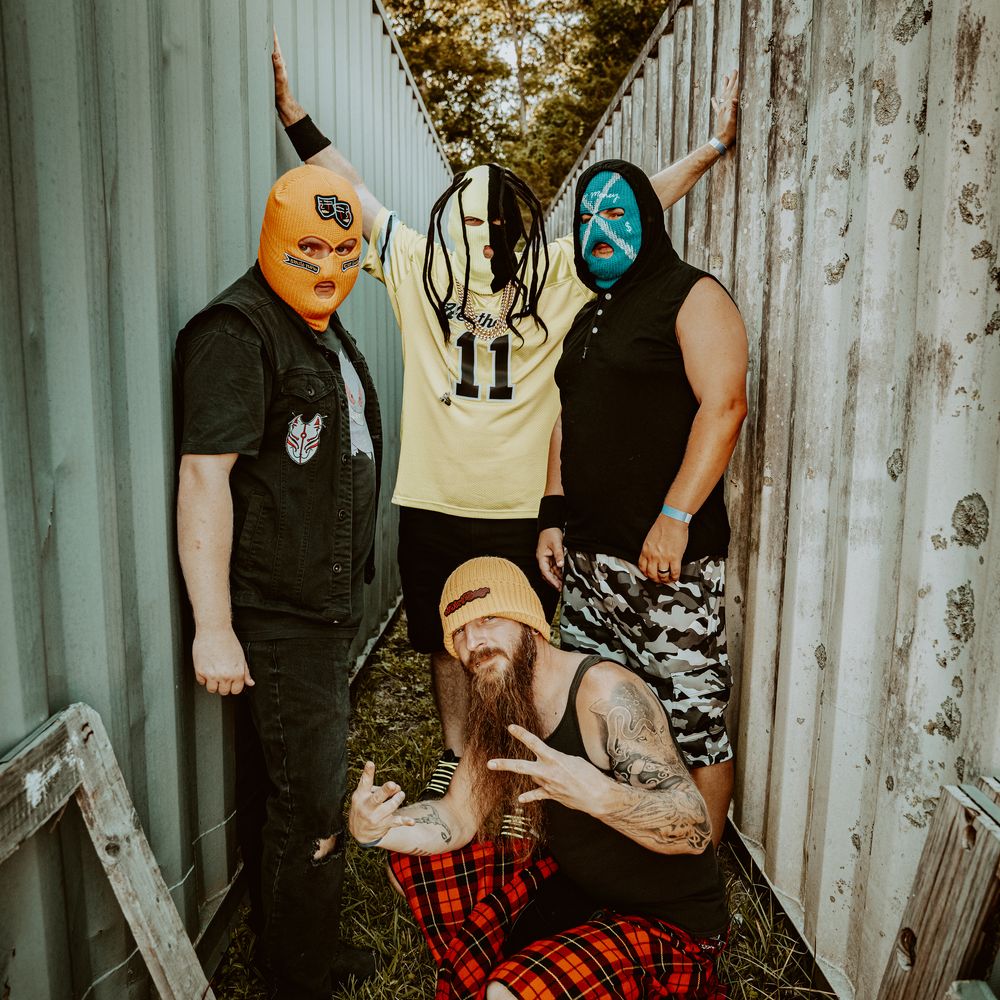 Heathensun
NU-METAL
BEASTIE BOYS MEETS LIMP BIZKIT!
Heathensun is an up and coming NU-METAL band from NORTH CAROLINA with a penchant for writing banging tunes and dynamic narratives. Comprised on 4 immensely talented individuals, the 4-piece band is made up of Mark 'Drunkndonuts' White on Guitar and EFX, Arroll 'Ak-47' Kelly on Lead Guitar, David 'Dingo' Matherly on Drums as well as Johnny Anthrax fronting the band. Even though still relatively new to the scene, Heathensun is already climbing the charts with their new single SHELLSHOCK ranked #46 on the Apple iTunes top 100 Rock USA Charts now available on all streaming networks. With big dreams and plenty of energy to spare, Heathensun seeks to positively influence society with their music, and is well on their way to becoming one of the most phenomenal bands in our generation.
HEATHENSUN has shared the stage with some notable bands such as: CRAZYTOWN (Tour Nov 2022), HED PE (Tour Aug/Sept 2023) DROPOUT KINGS, GEMINI SYNDROME, TALLAH, THE COURSING, ReDEFIND,  POWERMAN 5000, KOTTONMOUTH KINGS, ADEMA, TANTRIC, and GATHERING OF THE JUGGALOS 2023, and more!